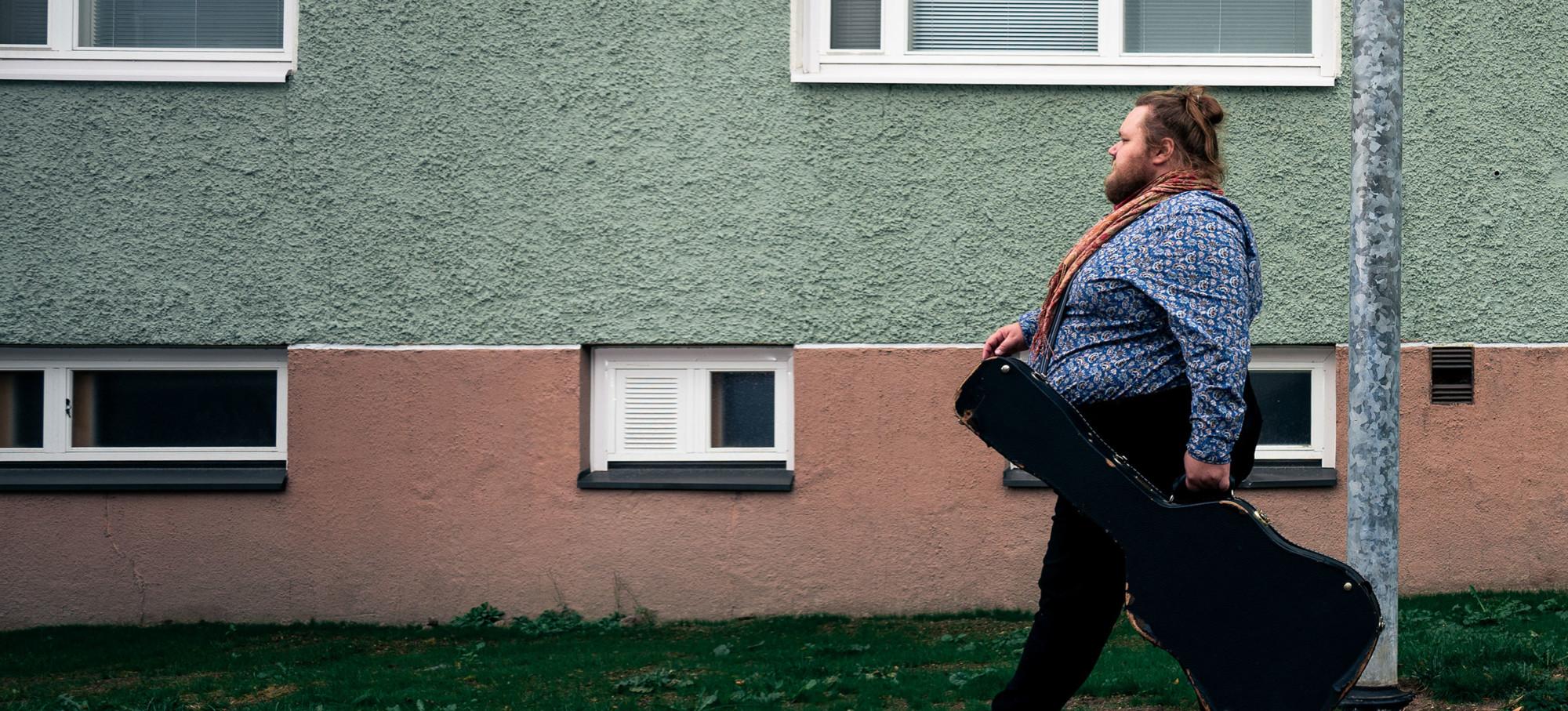 ACTIVE EVERYDAY LIFE IS THE TOP PRIORITY
OUR VISION
Active lifestyle is the new normal.
OUR STRATEGY
Our strategy has been drawn up for 2020–2025. The strategy guides our daily work and leads us towards our vision.
Adults on the Move program exists to inspire the 80% of working-age people who do not move enough for their health. The aim is to encourage them to be more active and to enjoy it while improving their health. And we 're not talking about gym classes or sweaty runs – we're talking about everyday physical activity at work, at home and in between.
We have included two main tasks in our strategy:
Increasing physical activity at work: The aim is to encourage workplaces to see physical activity and a good physical condition as a means of maintaining the staff's ability to work. The benefits of activity to physical fitness, thinking, learning, memory and creativity are undeniable. Adults on the Move program provides information and action models for implementing several types of physical activity.
High-quality physical activity counselling to support individuals: Municipalities are encouraged to offer physical activity counselling to those who are not moving enough for their health. The objective is that all municipalities would offer physical activity counselling in accordance with the recommendations. People who do not exercise enough to be healthy can be reached, for example, in health care. The service chains of physical activity counselling extend to municipal sports services and the activities of local organisations. Physical activity counselling is part of the municipality's well-being services.
OUR GOALS
1: All municipalities offer physical activity counselling in accordance with the recommendations, and everyone can receive support for starting an active lifestyle.
2: A sufficient physical fitness and physical activity are seen as a key factor in maintaining ability to work.
3: Majority of Finns will recognize the Adults on the Move brand.
FOUR MEASURES HELP US TO IMPLEMENT OUR STRATEGY
We are influencing public opinion so that people would understand the importance of physical activity and see it as a broader solution to societal problems. Through our work, we aim to influence decision-makers and authorities to understand how their decisions affect the activity levels of Finns and thus their well-being. Our work is all about dialogue and finding solutions through cooperation.
We cannot do this on our own. Our work is not only about joining forces, but also about centralizing and sharing them. By mutual consent, we work in accordance with our goals both in our own and external networks.
The reports we have produced will help us to gain more knowledge and understanding to support the development of our management and operations. By sharing tools and actions models, we aim to bring about a change in operating methods and culture.
Our communication is interesting, bold and straightforward. We shape people's perceptions of physical activity to a more positive direction. We create an image of physical activity and its meaning in everyday life. We aim to create topical phenomena and participate in existing phenomena from our own perspective.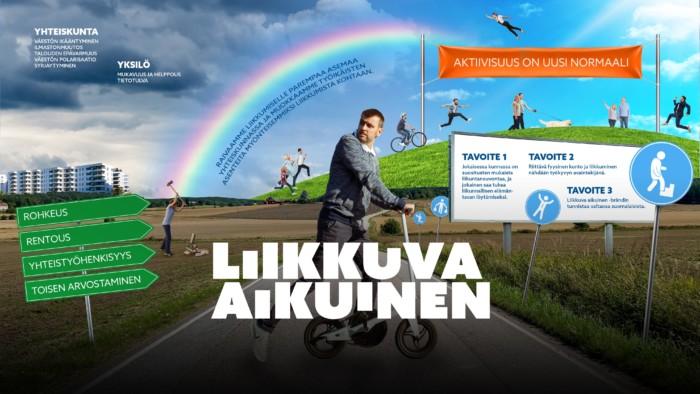 OUR VALUES
Courage – We want to make bold new initiatives, engage in interesting communication and be forerunners. Our motto is "slightly terrified".
Laid back – We want physical activity to be a positive thing. Therefore, we do not take ourselves too seriously and include humour in our activities.
Cooperation – Cooperation is the basis of our work. We want to be interactive, learn from others and adapt our message to the recipient.
Respecting others – Respect rises from listening and appreciating competence. We believe that everyone's experience is equally valuable.
MEGATRENDS AFFECTING OUR SECTOR
Global megatrends affect us, no matter what we do. Health promotion and its state are directed by megatrends that affect society and individuals.
Our population is ageing. We live longer, but will we be healthy and able to function in our old age? And will the declining working-age population stay healthy? Climate change is an urgent matter, and more and more people are making their everyday decisions thinking about the well-being of the planet. All this can be seen in our everyday physical activity. Economic uncertainty threatens the welfare society. This means that more and more people may be in danger of becoming marginalised. Population is becoming more polarised, and people are increasingly being segregated from each other. This is also reflected in people's activity levels. Wealthy people exercise more and are healthy, but the poor are constantly more inactive and their health problems accumulate. Poverty, unemployment or mental health problems cause social exclusion. It prevents people from participating in normal activities in society, including physical activity.
Our lives are guided by comfort and ease. It is easy to go anywhere by car or take an elevator to go down one floor. After finishing the workday, relaxing on the couch and watching Netflix seems tempting. We are exposed to information overload that challenges our coping. Amid the information overload, the messages regarding physical activity are fighting for the attention of the people.
TOGETHER WE WILL MAKE ACTIVE LIFESTYLE THE NEW NORMAL
Everyone will benefit if the working-age population increases their activity levels. That includes your organisation too. And by working together, we can achieve even more.
Cooperation generates results. Therefore, we are looking for companies, municipalities, organisations and trade unions as our partners – and whoever interested in improving the activity levels and well-being of the working-age Finns. Contact us, and let's start discovering actions that will benefit everyone.
DO WE HAVE COMMON GOALS? We are willing
to work in order to reduce sitting at workplaces, increase levels of activity and improve the overall ability to work through physical activity
to support local and regional actors who are initiating and developing physical activity counselling
If your goals are in line with ours, do not hesitate to contact us. We can offer coaching to help you develop your ideas and activities. We also offer training and webinars or can send a speaker to your event.